Symptoms
I want to cancel my subscription, but do not know how many months are left of my 12 month commitment period.

I would like to know if my subscription has an expiry date.
Causes
For new subscription purchases, users have a 12 month commitment period which means that the subscription must be active and paid during this period before it can be cancelled. You may want to know when your commitment period ends, for example if you would like to cancel your subscription after 12 months.
Resolution
If you are curious to how many months are left in your 12 month commitment period, please follow the steps outlined below.
1. Log into your account at id.unity.com.
2. On the left hand side of the page, select 'Organizations'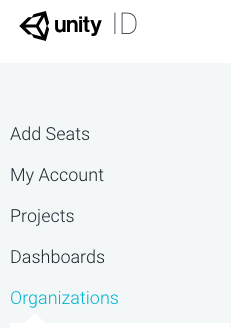 3. Click on the Organization that has your subscription.
4. In the 'Subscriptions' section on the middle of the page, select the subscription you would like to look at. In the example below, this would be 'Unity Plus', which is paid monthly.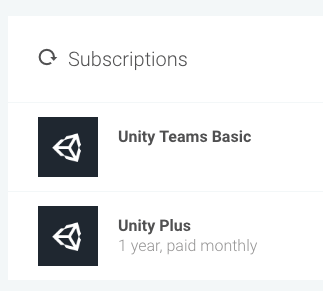 5. On the next page, there is a section called 'Subscription progress'. Here, this will show the final date of your commitment period on the right hand side, below the progress bar. The bar will fill up as you progress through your commitment period.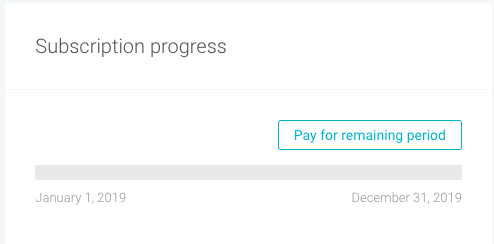 Below is an example of a subscription that is a few months into its commitment period.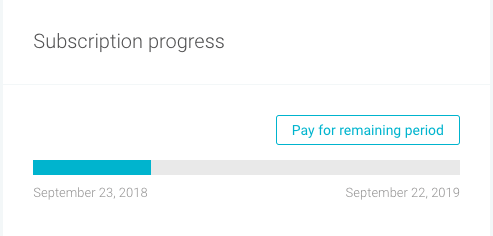 Users have the option to pay the remainder of this commitment period if they wish by selecting the 'Pay for remaining period' button in this section.
Alternatively, if you still have your original purchasing email and invoice, this should also indicate when your 12 month commitment period will be completed.
More Information
Please see the Subscription Terms and Conditions for more information.