Symptoms
My build is failing with the error below:

Cause
This error is caused when the ProjectSettings and Assets folders are contained within a sub-directory of the folder targeted by Unity Cloud Build in your source code repository.
Resolution
You can create a new target and define the name of the SubDirectory. Cloud Build will then know to look in this SubDirectory for the project it needs to build.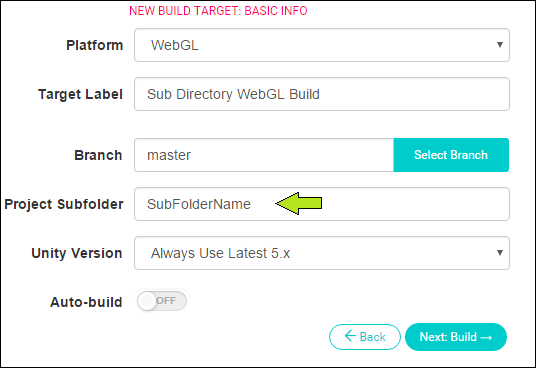 More Information
For more information please read here.