Symptoms:
I would like to purchase a Unity license online.

I want to buy a Unity subscription, but I am unsure of the purchasing process.

What purchase options are there for a license subscription?
Cause:
-
Resolution:
To purchase a subscription, go to the Store page. There you will be greeted with the below options: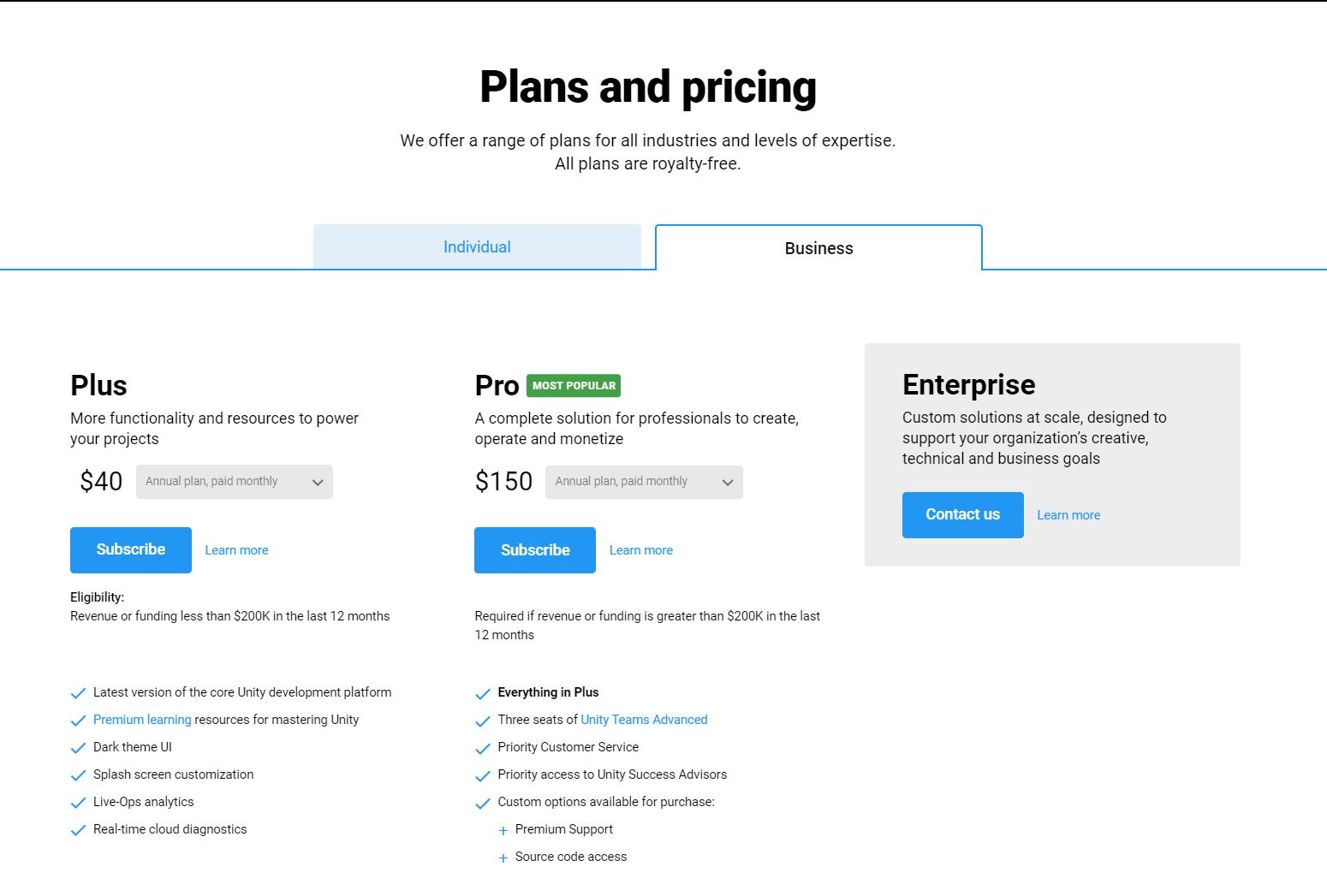 Here you can choose which license best suits your needs and click 'Subscribe'.
NOTE: Enterprise subscriptions cannot currently be purchased online. Click 'Contact us' to be redirected to the Sales Team's contact form.
Once you have selected your plan, you will be redirected to checkout: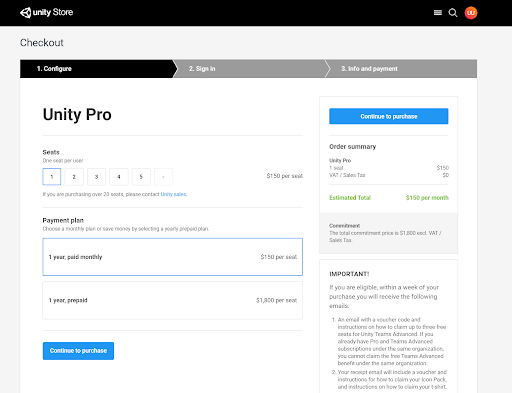 Here you can choose the number of license seats you require (the number of users that need access to the license) and choose whether you want to pay for the 12-month subscription monthly or prepay for the year.
To change the payment currency, click on the grey button located on the bottom right corner:
NOTE: As of May 2019, Unity no longer accepts payment for monthly subscriptions using BoaCompra or BRL.
Click 'Continue to purchase'.
The next screen will prompt you to select the existing Organization you want the subscription attached to or to create a new Organization.
NOTE: Once a subscription is purchased on an Organization, it cannot be transferred to a different or new Organization.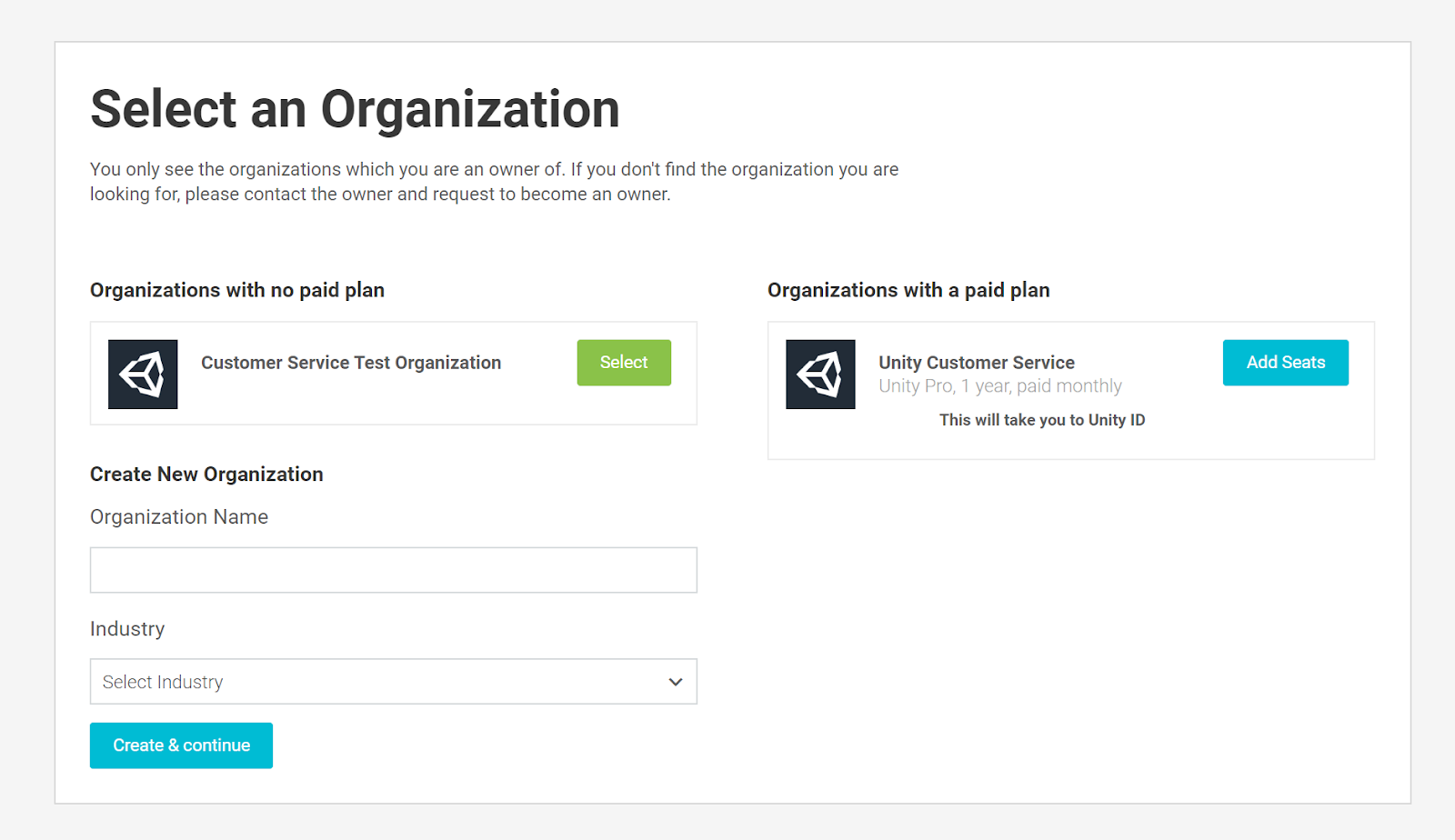 Click 'Create & continue' to continue to the payment screen.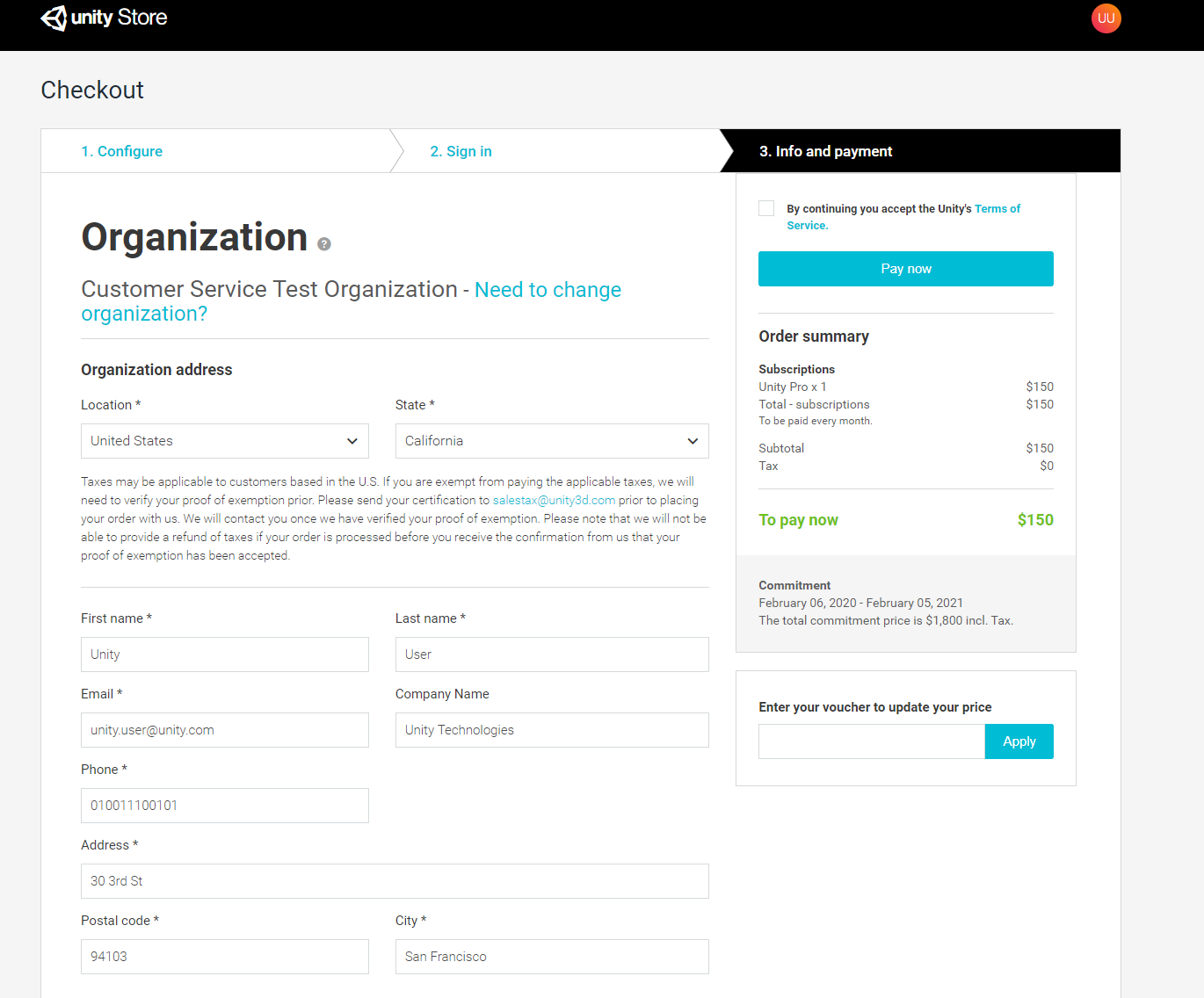 On the above screen, you will need to input your payment information. Your Organization address is your 'Ship to' address. Below, input your card details. You can update your billing address by unchecking the box next to 'Billing address is the same as Organization address':
Click 'Pay now'
More Information:
If you encounter any error messages upon checkout, contact Customer Service.
How do I add 'bill to' & 'ship to' details to my Organization?
How do I change my subscription billing details?
How do I change or update the payment method on my account?