Symptoms
I am an Organization owner and I would like to know the Unity Pro/Plus serial numbers that are assigned to the members of my Organization.
I've assigned a seat to someone in my Organization and I'd like to know the serial number they have been given.
Cause
There may be a time where you would want to know the serial number that has been assigned to a user within your Organization for auditing purposes, or to help a colleague who has misplaced their serial number.
Resolution
Users assigned the role of 'Owner' and 'Manager' within an Organization are able to see the generated serial number for a users Plus/Pro seat in the Organization's subscriptions settings. To do this, follow these steps:
1) Log into your account at https://id.unity.com
2) Select 'Organizations' from the menu on the left hand side and click on the Organization your user is assigned to.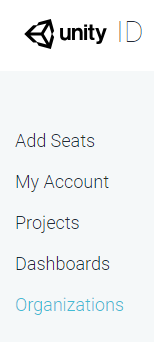 3) Under the 'Subscriptions' section in the middle of the page, select the subscription you wish to see the assignments for. In the example below, this would be the 'Unity Pro with Unity Teams Advanced' subscription.

4) The next page will show you all of the users who are currently in the Organization, alongside the ones who have been assigned seats for the relevent subscription. To filter this view to only show users that are assigned seats rather than everyone's status in the Organization, select the 'Assigned' radio button inside the 'Manage Seats' section.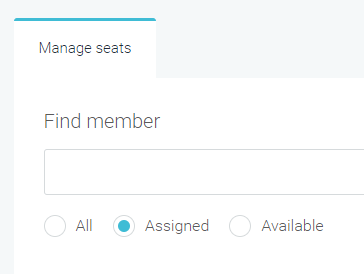 The serial number will show on the right hand side of the user column, next to their assigned role in the Organization. You will also have the option to resend this key to the user if they require this by clicking the 'Resend Key' link below their assigned serial number.