Symptoms:
When you try to replicate to/from the Plastic SCM cloud you get a "Can't resolve DNS entry for XXX" error and no data is displayed.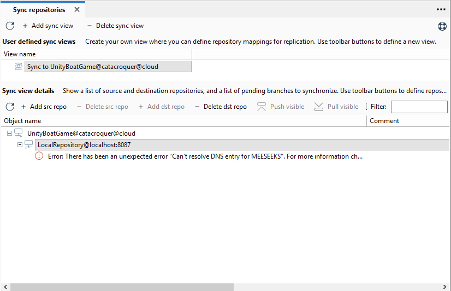 Cause:
The Plastic SCM Cloud server is trying to open a connection to your local Plastic SCM server and it is not possible, there's no DNS that can resolve your local computer name.
Resolution:
Flip the Sync view configuration, first define the local server and then, as the destination choose the Plastic SCM cloud repository.