Question:
I have received a "Plastic Cloud - Join to organization" email, but it does not provide me the Plastic SCM cloud organization name, how I do connect to the cloud server?
Answer:
You can review all the Plastic SCM organizations you belong inside your www.plasticscm.com dashboard. Click your user menu and select "Cloud".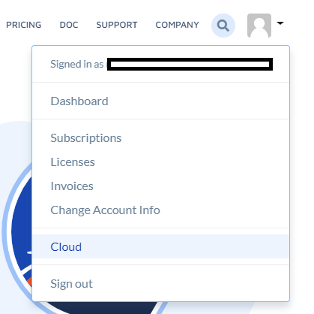 You will be able to see a cloud dashboard with all the organizations you are a member of. In the example below the organization name is "unity". Use the organization name to access the Plastic SCM Cloud repositories, add the "@cloud" suffix to build the complete name, in this example the full organization name for Plastic SCM is "unity@cloud".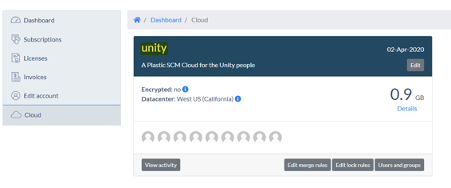 In the Plastic SCM GUI or the Unity plugin you can always use the full organization name to connect with the cloud server.