Symptoms
I have some ideas for improvements that would help developers get a better workflow

I have some ideas to improve Unity Services integration

I have a feature request

I have some suggestions on how to improve Unity



Cause
We have some pretty brilliant people here at Unity, but we cannot think of everything and are always willing to listen to suggestions.
Resolution
The Unity Forums are the primary source of community feedback and suggestions. The forums are a great place for discussion, ideation and inspiration between community members and Unity team members.
To post feedback, go to the corresponding subforum that the feedback is about and look for a 'feedback' thread that is pinned to the top of the subforum. If none exist, don't hesitate to create a new thread, ensuring that the thread has the feedback tag added to it.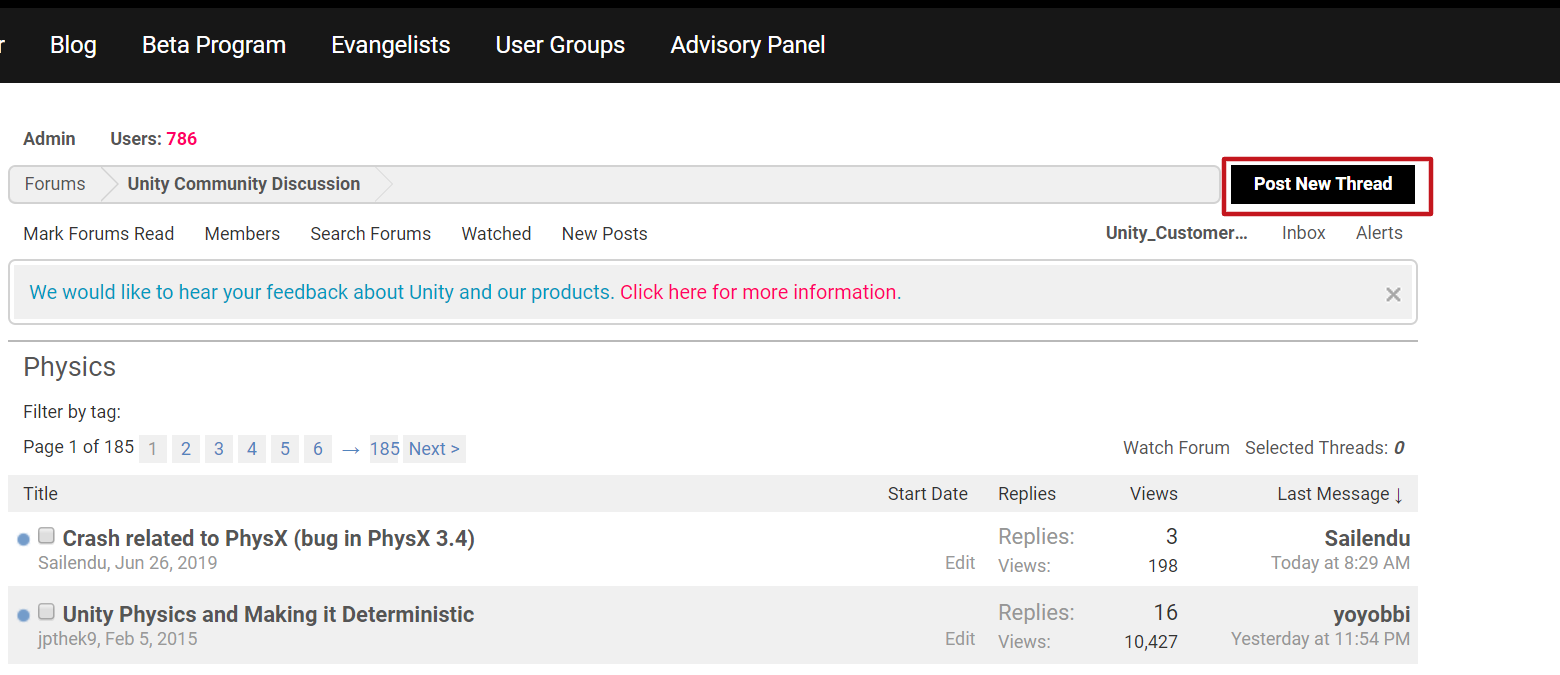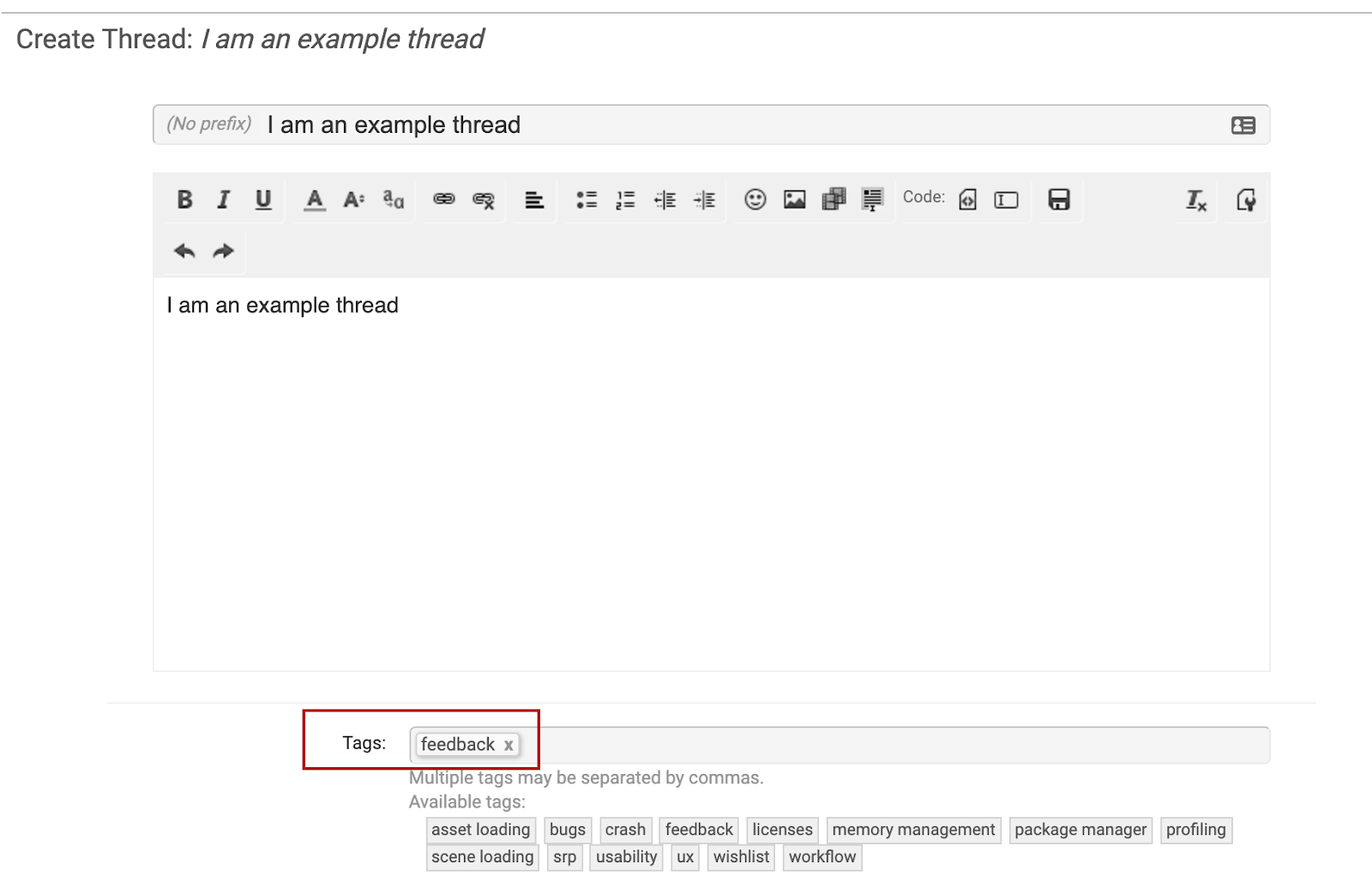 It is best practice to refer to the pinned items of the subforum, as the team responsible may have their own processes in place for receiving feedback.
In the case for feature requests and suggestions, please search the forums for any threads that may exist, as posting in an existing thread gives that request more weight. You can do this by clicking the 'Search Forums' button at the top of the Unity Forums front page.
Please refrain from making a new thread if one does already exist, as this may be deleted in accordance with our community rules.