Symptoms
I would like to know what the Unity Asset Store is
Where do I find Assets to buy?
How do I purchase an Asset on the Asset Store?
Cause
The Unity Asset Store is home to a growing library of free and commercial assets created both by Unity Technologies and also members of the Community.
A wide variety of assets is available, covering everything from textures, models and animations to whole Project examples, tutorials and Extension Assets.
The assets are accessed from a simple interface built into the Unity Editor and are downloaded and imported directly into your project.
People use the Asset Store as the content helps them to improve their game or application and reduce the workload needed to create models or tools.
Resolution
You can browse and purchase Assets on the Asset Store in two ways:
1. Open the Asset Store through the Unity Editor itself
Click 'Window' > 'Asset Store'. Or simply press (Command + 9) or (Ctrl + 9).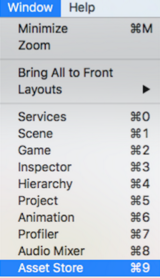 This will open the Asset Store window and allow browsing of Assets. There is also a search box function if you know the specific Asset you are searching for.

Once you have found the Asset you wish to purchase click on it to be taken to the window where you can add the Asset to the cart: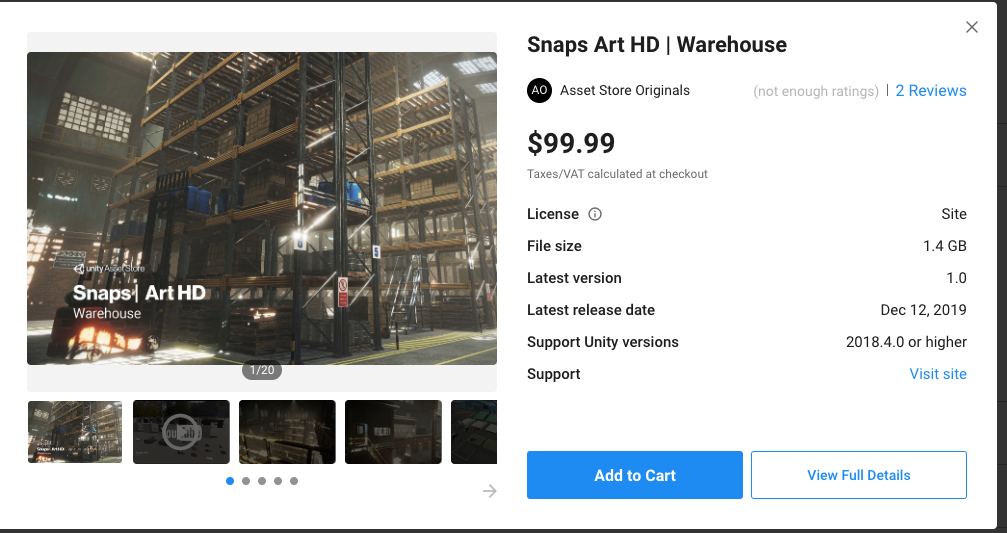 Next, click on the "add to cart" button. You will be prompted to proceed to the check out in the next step.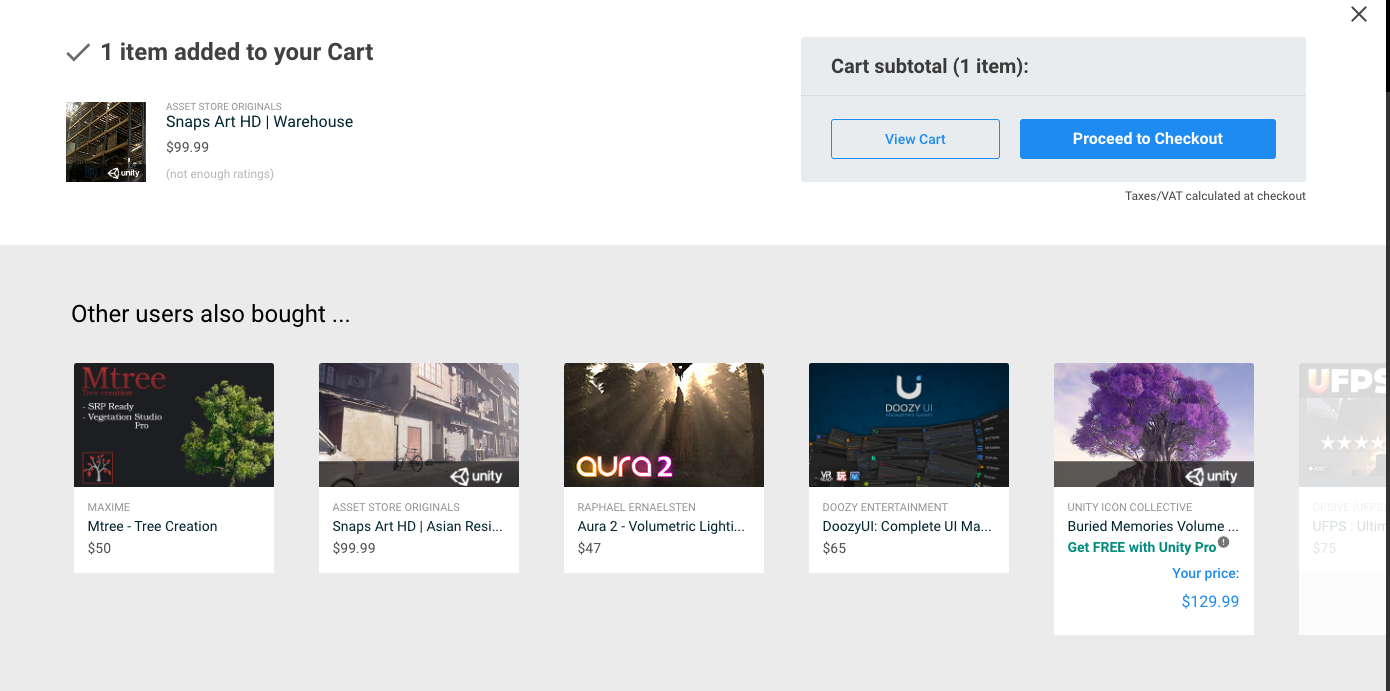 2. Use the Asset Store website to browse and purchase Assets
There you will be able to follow the same steps as in the screenshots provided before.
More information:
Can I use Assets from the Asset Store in my commercial game?
Can I download an Asset without opening the Unity Editor?
Is it possible to use Unity Assets within another game engine?
How Do I Download An Asset I Have Purchased?