Symptoms
I am looking in my Unity account page, but I cannot see a way to add seats to my subscription.
Cause
You may have had more members join your Project or team and would like to add more seats so that they can use the license.
Only the Owner of the Unity Organization that the license was purchased on can add seats to a subscription. So if you cannot see a way to do this, please check who is listed as the Owner of the Organization.
Resolution
To add seats to your license. Start by having the Owner sign into the account linked to the Organization here. Then click "Organizations."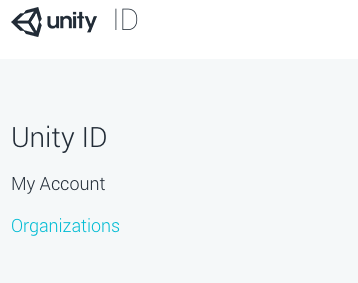 Next, click on the Organization that has the subscription attached to it. Click "Subscriptions & Services." This is on the left side of the page.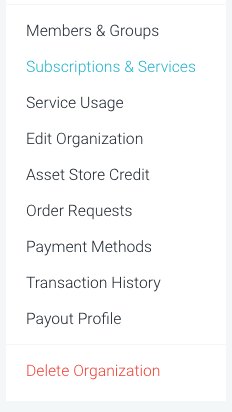 Click the 'Manage seats' to the right of the subscription you wish to add seats to:


Then scroll down and click the 'Add more seats" tab. Add however many extra seats you need, review the new price and commitment to the right. Click 'Next' to be taken to checkout: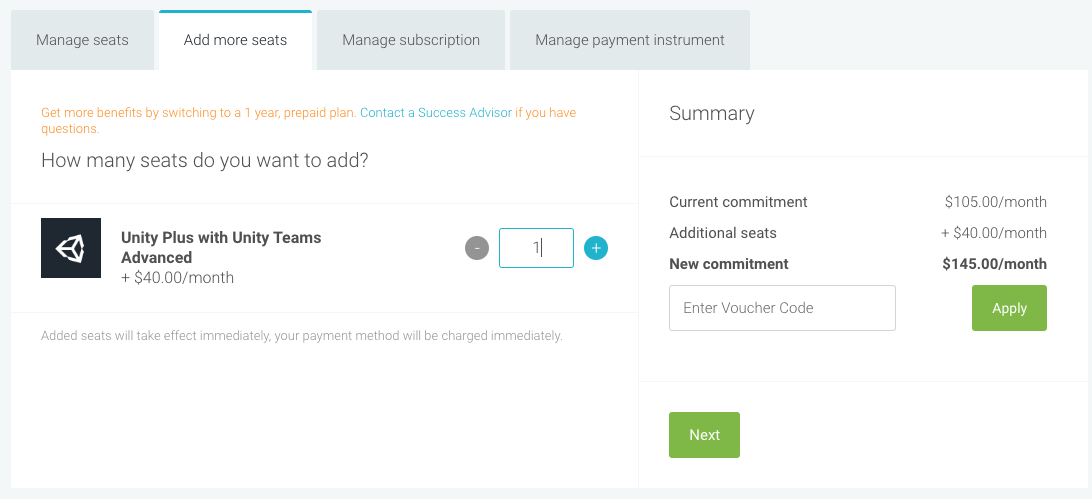 More Information
Please note: It is not possible to reduce the amount of seats on a subscription which is still within its initial 12-month commitment period. For further information on this, please see the article 'How do I reduce the number of seats on my subscription plan'