Symptoms
I want to permanently delete my account and remove all data Unity has for me
Cause
-
Resolution
You can request to delete your account from the Account Management section at id.unity.com. Follow these steps:
1. Click My Account on the left-hand side of the page.
2. Click Settings.
3. Scroll down the page. Under Account Management, click Request to Delete Your Account.

A window appears detailing how to delete your account, alongside important information about the process.

To delete your Unity ID immediately, click Delete account.
4. A window appears to confirm the deletion of your account. Fill out the requested information, then on the confirmation step click Delete.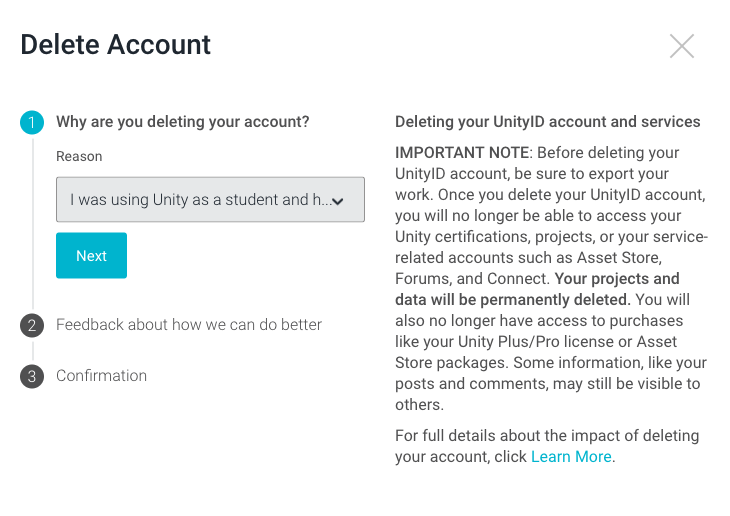 This immediately deletes your account and erases all your information from our records.
If you have any open or recent purchases on your account, your account deletion would not be immediately processed. Instead, a dialogue box will appear for you to refer this to our DPO team with an option to include a message which is sent to dpo@unity3d.com
This team will then manually process your deletion within 30 days, unless there are any issues that arise with your request in which they would then contact you directly to discuss this further.